HLB Energy Consulting's Partner for Corporate Finance Heading Up HLB Eurasia
13 January 2017
MOSCOW – HLB Eurasia, a group of independent and well-established member firms of HLB International in Eurasian countries, is pleased to announce that Gerard Uijtendaal will be the HLB Eurasia Regional Leader. Gerard has also been appointed as HLB Energy Consulting's Partner for Corporate Finance.
Countries forming HLB Eurasia include Azerbaijan, Armenia, Belarus, Georgia, Kazakhstan, Kyrgyzstan, Uzbekistan, Ukraine and Russia.
Before joining HLB Energy Consulting, Gerard had worked in corporate finance at executive board level for leading international auditing companies. Having extensive experience of working with international financial institutions such as the EBRD and IFC, Gerard specialises in mergers and acquisitions, finance for expansion, due diligence, valuations, and forensic investigations.
At HLB Energy Consulting, Gerard will focus on international corporate finance and strategy. He is going to help international companies doing business in Russia, and to Russian companies with their international expansion.
As a regional leader of HLB Eurasia he will establish a valuable hub between HLB member firms in Eurasian countries and the international network of HLB International, which will benefit both local clients of HLB Eurasia and also the international clients of HLB International who want to do business in Eurasian countries.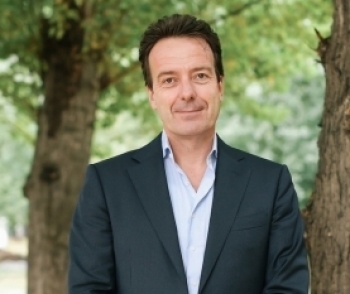 "Being very much involved in the execution of deals and implementation of strategy, as well as the direct relationship with clients, I am going to enhance the regional presence of HLB International in Eurasia by coordinating combined strengths of member firms there," Gerard said.
Gerard is a member of the Dutch Association of Auditors (NBA) and the European Mentoring and Coaching Council (EMCC). He is Chairman of the Accounting Committee of the Association of European Businesses in Russia and a member of the Advisory Board of NANR, the alumni associations of Russian scientists and businessmen who have studied in the Netherlands.
About HLB
HLB International is a global network of independent professional accounting firms and business advisers. Formed in 1969, we service clients through our member firms in 159 countries, with 32,839 partners and staff in 968 offices worldwide.
Learn more about us and tell us what matters to you by visiting www.hlb.global
HLB refers to the HLB International network and/or one or more of its member firms, each of which is a separate legal entity. Please see www.hlb.global/legal for further details.
© 2021 HLB International limited. All rights reserved.