HLB adds Top Ranked Accounting Firm in South China: GP CPAs LLP
24 August 2016
GUANGZHOU – GP CPAs LLP is based in Guangzhou, capital city of Guangdong (Canton), a Southern province neighbouring Hong Kong with the largest GDP of China. 
Established in 1981, GP CPAs LLP is not only the oldest accounting firm in Guangdong province, but also the top ranked indigenous firm in South China, with more than 800 staff including over 29 partners, 250 CPAs and 100 CTAs.  
As one of the 40 accounting firms in China holding the license to audit securities, GP CPAs has a strong focus on capital market services and ranks in the top 10 in Chinese IPO services.  In the past, GP CPAs has successfully facilitated IPOs for over 80 Chinese mainboard/GEM board companies and over 100 National Equities Exchange and Quotations companies.  
GP CPAs delivers a full range of audit & assurance, tax and specialist advisory services to listed companies, state-owned enterprises, privately-owned, family-owned, not-for-profit organisations and public sector clients.  GP also has the largest tax advisory services in South China and its tax division achieved AAAA ranking, regarded as a top 2% tax professional service provider in China.
Clients come from all the major industry sectors including real estate and construction, food and beverage, hospitality and tourism, resources, education, healthcare, and asset management.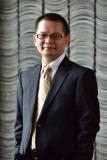 Mr JIANG Hongfeng, Managing Partner of GP CPAs LLP said: "It is a significant step towards the firm's global strategy as it will allow GP CPAs to gain global experience and build up reputation internationally. On the other hand, existing and potential clients, domestically and internationally, can also benefit from its new role. GP CPAs insight into the local market is invaluable for foreign companies planning to operate in China, while local clients can tap into HLB International's partner network through GP CPAs so as to explore opportunities for growth globally. " 
Rob Tautges, CEO of HLB International, commented on the new addition: "We are pleased to add GP CPAs to our network in China. GP CPAs LLP is well-recognised and trusted in the business community, and the wide range of services they offer along with their one-stop business and advisory approach will provide great value to HLB in the region and worldwide". 
Coco Liu, Chief Regional Officer of Asia Pacific added: "GP CPAs not only brings additional capital market capabilities to the HLB Greater China network, but also further strengths HLB's Global China Service to assist Chinese companies' outbound activities at global level."
GP CPAs LLP is HLB's 8th member in Greater China, a top 9 ranked regional network with now 180 partners and 3800 staff. GP CPAs will work closely with HLB members in mainland China, Hong Kong and Taiwan, to build synergies and success stories in the coming months and years. 
About HLB
HLB International is a global network of independent professional accounting firms and business advisers. Formed in 1969, we service clients through our member firms in 159 countries, with 32,839 partners and staff in 968 offices worldwide.
Learn more about us and tell us what matters to you by visiting www.hlb.global
HLB refers to the HLB International network and/or one or more of its member firms, each of which is a separate legal entity. Please see www.hlb.global/legal for further details.
© 2021 HLB International limited. All rights reserved.